HOW WILL THE ARCHITECTURAL GLASS PROCESSING BE AFTER 5 YEARS? 10 YEARS? …
Professional market analyzation should be the first step.
Feasibility report should be done with the labor cost, material cost, factory cost and consumptions, productivity etc
Accurate company management structure and system design
Professional machinery plan and software setup
All the target can be achieved, tracked and monitored accurately if above jobs professionally done …

MAC helps design the architectural glass processing factory solutions after deep discussion with you about development, investment, productivity, space and quality requirements. The scientific new factory design or old factory improvement will dramatically guide a factory management and development. Our experienced engineering talents and local technical team are always ready to give the most professional consultancy.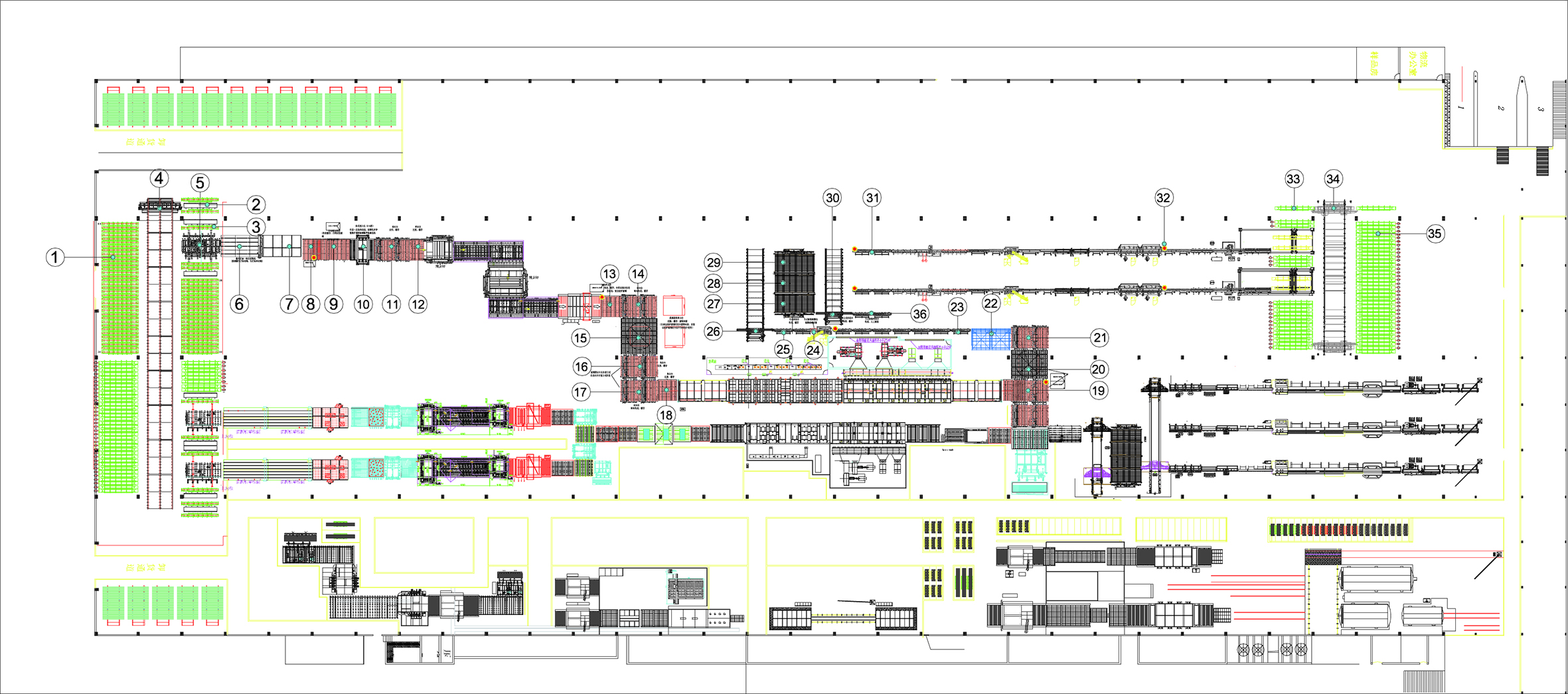 To achieve intelligent glass processing factory or old factory modification toward to automation, MAC has all the different solutions including:
Automatic loader and unloaders for different positions according to productivity requirements.

Automatic buffer conveyors vertical and horizontal to connect different processing positions.

Automatic storage system shuttling, gantry and compact online warehouse to integrate with CNC cutting line and OPT software.

Automatic sorting system vertical and horizontal to sort the logical automatic production, buffer the speed and store all the glass in perfect organization.

Definitely glass factory automation is not simple glass functional machines connection. Without powerful software and logical calculation, the machinery connection is only "War on Paper", looking nice but not really working practically.

MAC build our successful experience on our professional engineering team and extensive knowledge of all single functional machines including our own machinery freely.

Automatic storage system to be really controlled from OPT and ERP.

CNC cutting line with self developed control and optimized system.

Different intelligent edging machines with fully automatic wheel compensation system and order matching system.

Different online drilling solution can read the ERP requirements by scanner.

Online CNC with powerful NC control system and free communication with our ERP system.

Scientific design of sorting system in all key positions to organize the whole factory efficiently.

Our software team MACsoft has more than 20 years experience in glass industry. After analyzing different processing procedures, we begin from our own ERP software. After huge basic job we extend all our own preprocessing machinery control system and software to be communicative with our own MES. The powerful central controller is open to develop with all the named deep processing machines to communicate with them.
THE GLASS WORLD IS SO HUGE AND TERRIFIC. WE ARE AIMING TO BETTER IT TOGETHER WITH YOU.