On 9/20-9/23, 2022, the world's most influential industry event Dusseldorf Glass Industry Exhibition was grandly opened in Germany. MAC company sent a group of 10 people to participate in the exhibition as scheduled. During the exhibition, customers were very satisfied with the automatic intelligent connection solutions of the whole plant designed for different customer demands: from intelligent storage system - CNC cutting line - edging - drilling - CNC working center - tempering connection and other solutions etc. They are very interested and highly appraise.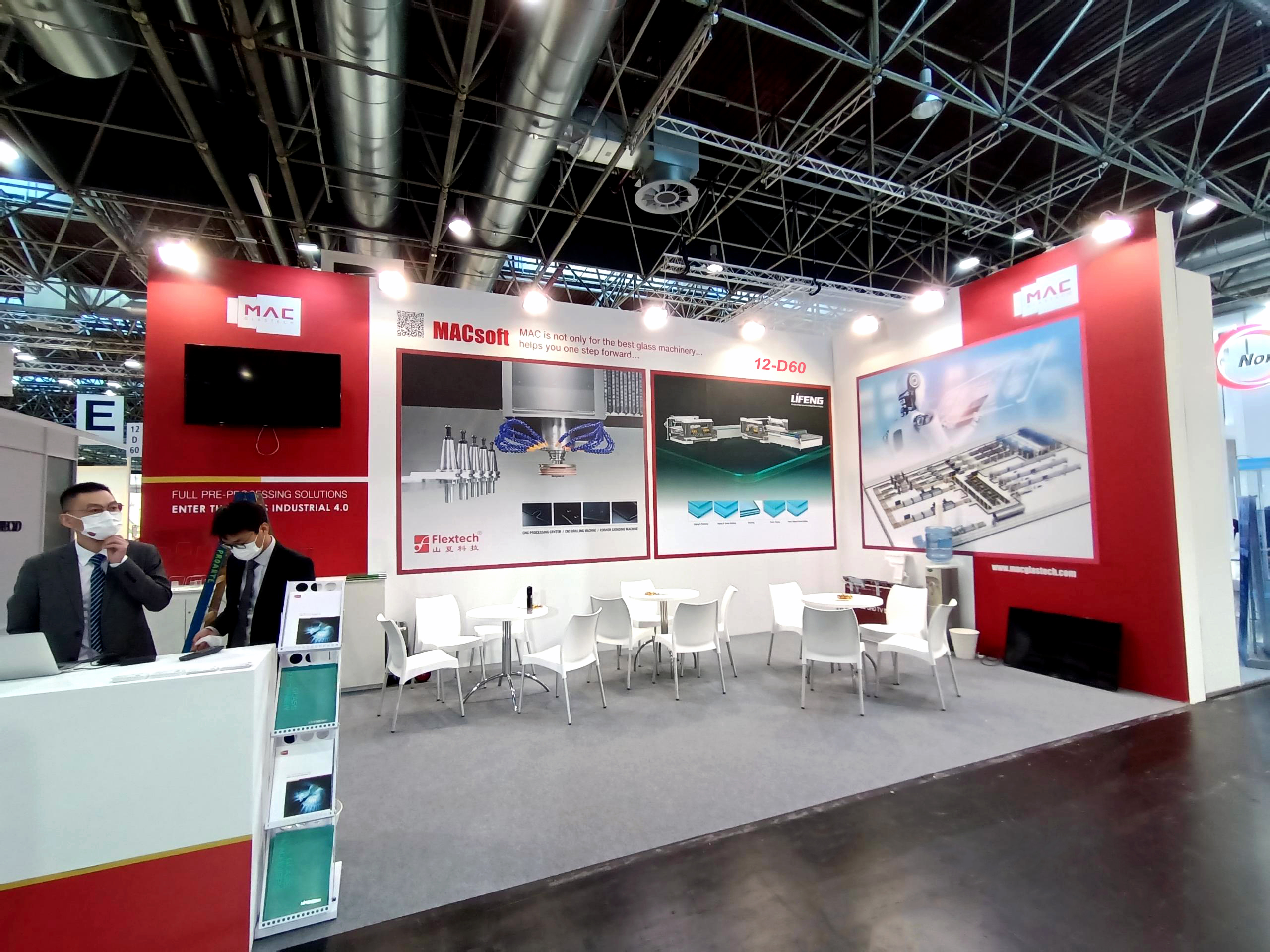 MAC GLASTECH as the pioneer of automatic and intelligent connection solution, mainly emphasizes the important functions such as the intelligence of automatic connection and the smoothness of control system connection. Realizes the automatic connection of the whole plant in the true sense, and makes glass pre-processing and the glass deep processing industry has successfully entered
the era of Industry 4.0 intelligence.