In early summer, everything is in full bloom. Friends from all over the world and MAC gathered in the bustling Shanghai to celebrate the grand event - the 32nd China International Glass Industry Technology Exhibition.
MAC has always been committed to promoting the automation process in the glass industry.
With the fast development of glass processing technology and higher requirement on automation, the labor free glass factory with intelligent system is coming up and will take place of the traditional heavy and dangerous glass processing. It will finally make the glass processing full automation and digitalization.
Relying on a professional team in the glass deep processing industry and years of deep cultivation in overseas markets, the company has established a seamless connection between China's high-end deep processing equipment and technology, as well as international customer needs. It continuously provides professional automation solutions for glass deep processing to customers in more than 90 countries.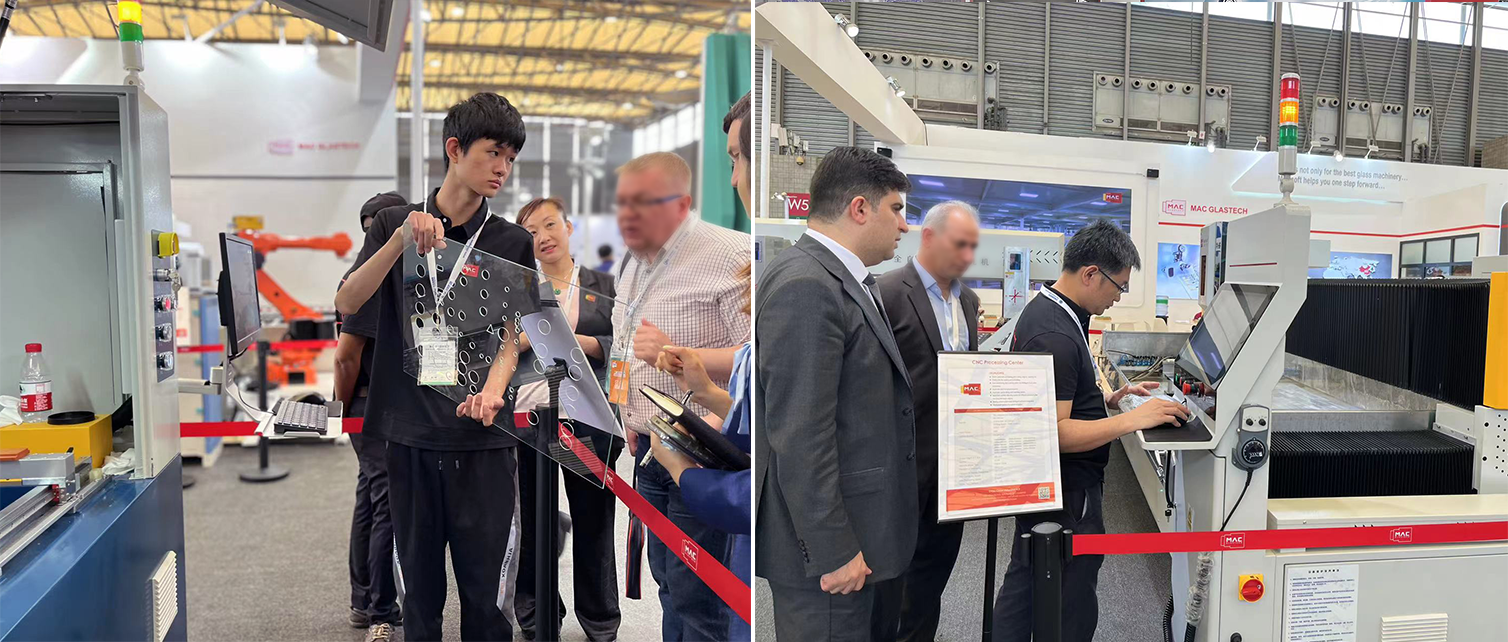 Our main products include fully automated warehousing systems, cutting systems, edge grinding systems, drilling and processing centers, integrated production technology for cutting, breaking, and grinding, cleaning machines, wiring, and automatic online equipment for loading and unloading. At the same time, we provide professional solutions for customer factories, site layout design, automation control systems, and more.
Except these processing machines, MAC stresses its leading position on the full system automation and integration to MES/ERP. Our customized capacity on automatic storage, auto loading/unloading, sorting system and MACsoft makes glass industrial 4.0 come true.
MAC is always committed to supply the most professional solutions according to different customer situations. Our global service and consultancy system will also make the communication easy and timely.
MAC provides you with superior Algorithm for different end products processing Solution:
Architectural glass processing solutions
Appliance glass processing solutions
Solar glass processing solutions
Automotive glass processing solutions
Shower door processing solutions
MACsoft solutions And MES system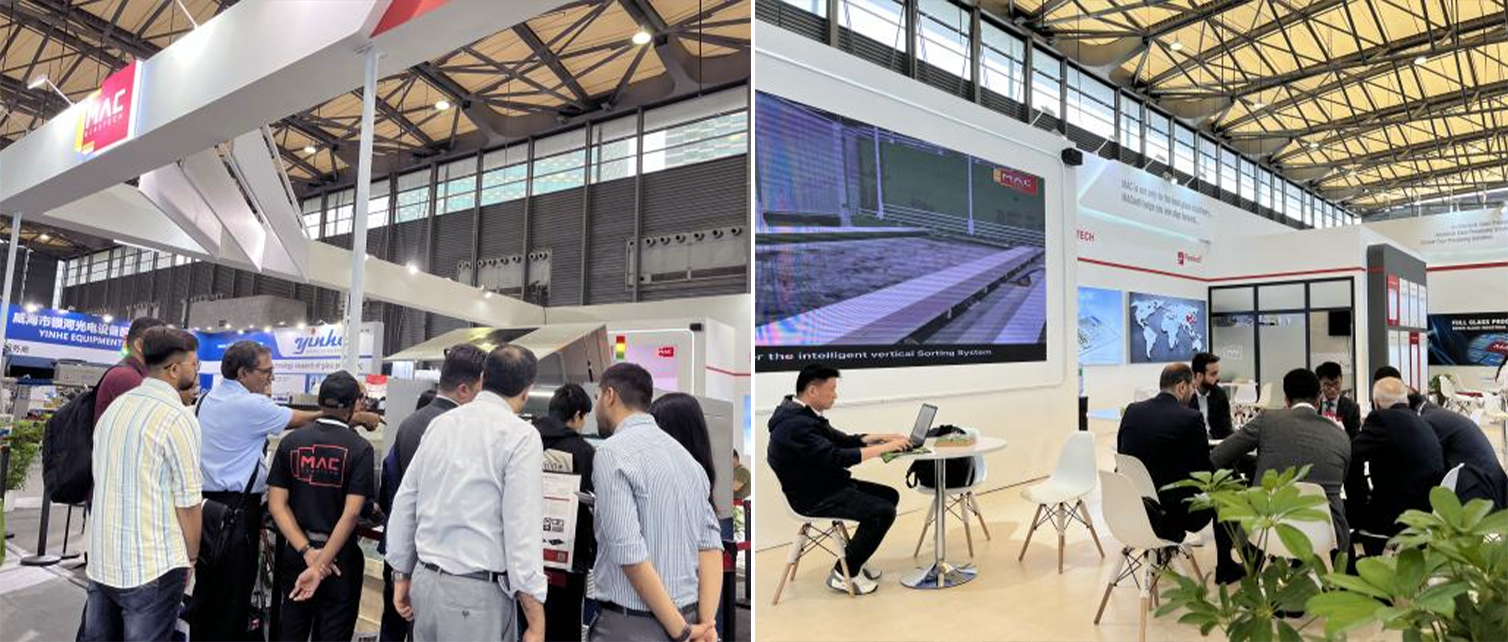 MAC relies on a global service network and focuses on overall solutions for preprocessing and deep processing, committed to providing more customers with effective high-quality products and solutions.
Full glass pre-processing machinery and solutions with sustainable quality

Global based service centers guarantee your stable production

Software integrated for production management, control and monitor